Enter & View Visit to De Bruce Court Care Home
We visited De Bruce Court care home to talk to residents and staff about the care and service on offer. Read our report and recommendations.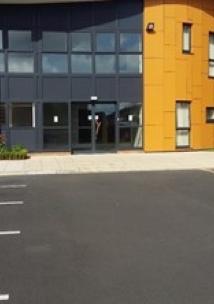 Part of the local Healthwatch programme is to carry out Enter and View visits.
Local Healthwatch representatives carry out these visits to health and social care services to find out how they are being run and make recommendations where there are areas for improvement.
The Health and Social Care Act allows local Healthwatch authorised representatives to observe service delivery and talk to service users, their families and carers on premises such as hospitals, residential homes, GP practices, dental surgeries, optometrists and pharmacies. 
Downloads
Janine was very keen to answer all of our questions.  There are 3 different units within the building and 3 separate bungalows on the site.  The units are called Saint Bede's, Saint Cuthbert's and Saint Aidan's.  Janine informed us that Saint Aidan's Unit was in quarantine due to an outbreak of scabies plus one of the bungalows.  The first wave of treatment has been completed for all residents and staff and visitors.  Visitors were asked to go to their own GP services for treatment.  Treatment is ongoing.