Enter & View Visit Report to Seymour House
Read about our enter and view visit to Seymour house and what we found during our visit.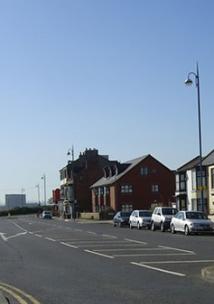 Part of the local Healthwatch programme is to carry out Enter and View visits.
Local Healthwatch representatives carry out these visits to health and social care services to find out how they are being run and make recommendations where there are areas for improvement.
The Health and Social Care Act allows local Healthwatch authorised representatives to observe service delivery and talk to service users, their families and carers on premises such as hospitals, residential homes, GP practices, dental surgeries, optometrists and pharmacies. 
Downloads
This was an announced Enter and View visit to a Mental Health Nursing Home.   Due to the category of care it was deemed necessary to inform the manager of the proposed visit. This was to ensure suitable access and the safety of the visiting team. The visiting team were able to interview the manager, the psychiatric nurse on duty as well as several staff and residents.This enabled the team to gather knowledge about the running of the home, and the opinions of the residents about their care.