Enter & View Visit Report to Holdforth Unit North Tees & Hartlepool NHS Trust
Read our enter and view report from visiting Holdforth Unit and North Tees Hospital and the recommendations we put forward following our visit.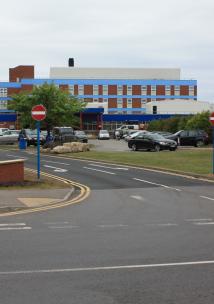 Part of the local Healthwatch programme is to carry out Enter & View visits. Enter & View visits are conducted by a small team of trained Healthwatch volunteers, who are prepared as 'Authorised Representatives' to conduct visits to health and social care premises. 
Four Healthwatch members visited the Holdforth Nurse Led, Out of Hospital, 36 bedded Community Rehabilitation Unit, from 2.00.pm until 4.15.p.m. 
Members were warmly welcomed by Karen Walker, Senior Clinical Matron in Charge.
Matron showed the Group around the Unit, of which she is justifiably proud.    
We saw a small but adequate gym and a very pleasant and well equipped Day Room.  Members were very impressed with the décor, in a number of the rooms.