Enter & View Visit to Ward 29 North Tees & Hartlepool NHS Trust
We conducted an enter and view to Ward 29. Find out about our findings and the recommendations we put to the service following our visit.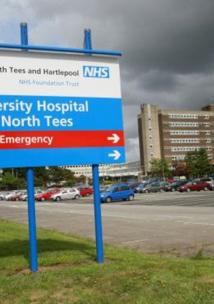 This was an announced Enter and View visit within a specified two-week timescale.  
Before we actually started speaking to patients, we asked Matron Helen Smith were there any patients we should not disturb because of illness, infection control etc. She explained that there were some patients who we should avoid speaking to and gave us room numbers.
Healthwatch Enter and Views are not intended to specifically identify safeguarding issues. However, if safeguarding concerns arise during a visit they are reported in accordance with Healthwatch safeguarding policies.
If at any time an authorised representative observes anything that they feel uncomfortable about they need to inform their lead who will inform the service manager, ending the visit.