Enter & View Visit Report to Ward 24 North Tees & Hartlepool NHS Trust
Read our enter and view report when we visited North Tees Hospital ward 24. Our report contains what people told us about their care, and our recommendations.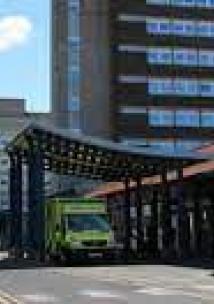 Part of the local Healthwatch programme is to carry out Enter & View visits. Enter & View visits are conducted by a small team of trained Healthwatch volunteers, who are prepared as 'Authorised Representatives' to conduct visits to health and social care premises. 
On arrival at North Tees Hospital we were met at the hospital reception by Mrs Hollie Lumley who escorted the team to Ward 24 which specialises in Respiratory Medicine.  We were to speak to Staff nurse Susan Sarmiento who was in charge of the ward that day.  Mrs Lumley spoke to her as she was in the ward huddle (handover).  We were told she would be free to see us as soon as the huddle had finished. We were shown to a room to sit in and we waited approximately 40 minutes. In this period of time we commenced looking at the ward layout.